A Knowledgeable Fencing Team
You can trust your home or business with Pennington Fence. In business for over 40 years, we install fences on all kinds of property in the Metro Atlanta area. Call us to learn more!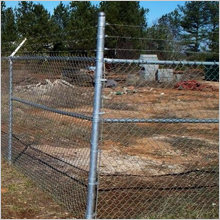 Highlight your property's boundaries
Chain link fences can be used on commercial properties as well as residential ones. These no-nonsense fences are good at communicating where a property's boundaries are and sending a message to potential intruders not to enter.
Let us know if you're interested in adding a chain link fence to your residential or commercial property.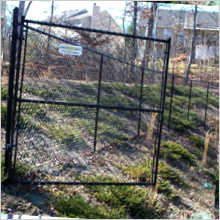 Custom-designed fences
Even if your property has an unusual shape, that's no problem for us. We can custom-design a chain link fence for you to perfectly fit your home or place of business.
You can choose between galvanized or vinyl-coated chain link. Give us a call today to schedule your free on-site consultation and get started.
We've been installing fences for over 40 years!
770-963-9961
The installation crew was very polite and helpful. You did a great job! Thanks!
– Pennington Fence customer